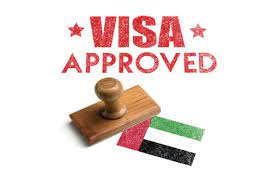 Special Approvals for Dubai UAE Visas & World Wide Visa
Regal Dubai Travel Agency has 10 years of experience in providing special approvals for Schengen visas & other countries visit visas for UAE residents.
Our team of visa experts will help you through the entire process, making it easier and quicker to get your visa. We provide personalized assistance and our dedicated customer support team is available 24/7 to answer any doubts you may have.

Regal Tours can help individuals or families to get their visas approved by our special approval service, which was previously rejected. Visas processed through Regal get quicker, easier approval owing to the credibility and reputation of Regal, and also due to the accuracy in carefully preparing and submitting documents, which is gained through years of deeper experience.

Since Regal has dedicated sections with expert staff specialized for each section such as Dubai UAE visas, other countries worldwide visas, hotel bookings, airline ticketing, tours, holidays, etc. once you come to Regal, you do not have to look at different places for different services.
We understand that not everyone is familiar with the visa process and have created dedicated sections to help you get the most out of your visit. If you are visiting Dubai, we have a section specifically for you with expert staff who can help you with special approval services and guide you through the entire visa process.
We also have a section devoted to helping you find the right visa for your travels. Whether you are looking to visit Europe, Asia, or any other continent, our experts can help you find the best option for your needs.
Regal Travel is proud to offer our customers a special approval service for Dubai UAE visas and other countries' visas around the world. We understand that the process of applying for a visa can be confusing and time-consuming, so we are here to help make it as easy and stress-free as possible. Our team of experts will guide you through the entire process, from start to finish, ensuring that you have all the necessary documentation and information required.
Our special approval service is designed to avoid visa rejection, so you can get your application seen by the right people at the right time. If you need help understanding how it works, or want to know what are the best ways to approach this problem, our experts are here to help.
If you have any more questions or if you need any further help, please call us any time you want, or send us a WhatsApp message  or send us an email

.

All our office emails are guaranteed to be replied within a maximum of 1 business hour.
You can use the below query form to get in touch with us.
If you have any more questions, please call us or WhatsApp us or email us or use the below form
FAQ for Home PCR Services
 You can simply call us or send a WhatsApp message at +971508474794.
Only AED 490 for 3 hours of super-fast express Home PCR service.
As per the latest government advisory, effective 1st January 2023 (1000 hrs IST), all passengers arriving from countries identified as 'High Risk' will have to undergo a mandatory RT-PCR test (to be conducted 72 hrs before undertaking the journey).