Serving Dubai and World
Since 2013

Over 1.3 million recorded & documented happy clients across 150 countries

Officially authorized & approved by Dubai government

Dubai's major & No 1 visa services provider
Expert staff with more than 10 years of specialized visa & travel arrangement experience
Regal Tours is widely popular as the best Travel Agency in Dubai & No.1 Dubai visa & worldwide visas provider in UAE. 
Regal Dubai Travel Agency provides Dubai visas and Worldwide visit visa services to people in Dubai, to people all over the world, and to Travel Agencies.
We have been processing Dubai visa services for over 10 years, such as 30 days & 60 days single and multiple entry visas, 5 years multiple entry visa, 2 years freelance visa, and 2 years partner visa, and also help in getting Residence visa for your relative. 
Along with this, for those who are looking to extend their stay inside UAE, We help them to extend their visas to another 30 days inside UAE.
We also assist UAE residents to get their visas to countries such as UK, USA, Canada, Schengen & European countries, African Countries and All Middle East countries.
Regal Travel Agency in Dubai is approved by UAE Government and has helped over 1.3 million people from all over the world arrange their visas to different countries, plus air tickets, hotel bookings and tour arrangements, etc. 
Please find out more about Regal Dubai Travel Agency.
Regal Experts lets you experience the following services with great value for your money with ease:
Are You Looking For Visa Approvals? Please call us right away!
Need a quick visa? Call us today
+971 50 84 74 794 or email us: info@regaluae.com
Public opinion about Regal
Mohammed Iqhbal
Senior Manager for Information Technology Systems, Al Noor Bank Dubai Head Office, Dubai, UAE.
It was at a very crucial stage I approached Regal for a very urgent visa. I was stuck at the airport, trusting another travel agency's words & I was totally stranded. Regal tours came to my help & within 2 hours, I was out of the airport, with my urgent visa approval. Yes, I had to pay extras, but every penny was worth it, because I did find help only from you guys. 5 Stars & top-recommended Travel Agency.
Gerard Britton
Pilot, Fly Dubai, Dubai, UAE.
Thank you very much for the excellent service once again. I will definitely recommend Regal Tours to everyone.
Prabhu Prasad
Quality Engineer, UTC AEROSPACE SYSTEMS, Dubai, UAE.
I would like to express my sincere thanks to you for all your help. Out of many travel agencies I tried in Dubai, I felt your service was the most reliable. Keep up the good job. Many Thanks.
Shakir Hussain
Site Engineer, Alec LLC, Dubai, UAE
Thanks for your quick services. I recommend your services to everyone who wants visa services. I will continue buying from your travel agency. Thank you very much.
Khadim H Sarwar
Senior Operations Manager, M H AlShaya, Dubai, UAE.
Thanks for providing the visa in 1 day. Your service was truly remarkable and so much stress free. I really appreciate your support and will definitely use your service again. Thank you very much & best regards.
Sabrina Lobo
Strategic Growth Manager, Diversified Waterblasting Ras Al Khaimah, UAE.
Thank you so much for your help. Your service is excellent & outstanding. Regal Tours is a highly recommended travel agency in Dubai.
Shiela Chin
Accounts, Credit & Collections Customer Financial Services FedEx Express Middle East, Indian Subcontinent & Africa Dubai, UAE.
Many thanks for the amazing super speed service. I greatly appreciate your promptitude and professionalism. Continue to have the same service. All the best! I will for sure, highly recommend my family, friends & colleagues for any UAE visa requirements. Keep up the good work!!!!
Tony Bourached
Regional Head of Digital - UAE, KSA Mindshare world - MENA Business Central Tower, Level 45 Tower B, Dubai Internet City, Dubai, UAE.
Thank you so much for your outstanding excellent service. I will surely reach out for any additional services & will refer Regal Tours to my friends. Best Regards.
Ekaterina Mamaewa
Accounts Manager, Impact Proximity Dubai, UAE.
Thank you so much for the great service and all the attention in the process. I'm super satisfied with your services and will definitely recommend your company. Thanks & Best Regards.
Sadık Özaslan
Business Development Manager, Richard Wolf Middle East - Trade Register: Mannheim HRB 510031 Dubai, UAE.
Thank you very much! Perfect job. Not seen any other travel agency so perfect in service. Excellent service as always. Will cooperate with you soon again & again. Have a nice day! Thanks again.
Kirtan Kumar Varasia
Director of Finance, VISA - Middle East Dubai, UAE.
Thank you very much for your help in obtaining the visa on time. Appreciate your support & team work. Excellent company & I will refer you to my friends also. Thanks & Best regards.
Shahid A. Khan
Head - Project and Asset Finance Investment Banking Group, Abu Dhabi Commercial Bank - Head Office Abu Dhabi, UAE.
Thank you for the excellent service. Many thanks for the fastest service I experienced. Highly recommended travel agency.
Bless P Apable
Administrator, People Pulse Media LLC, Dubai, UAE.
Thank you very much for your assistance. We appreciate your help in obtaining a visa for my sister so quickly & she arrived last night. Everything was so perfectly arranged by Regal Tours with high responsibility. Thank you so much for your best job. Happy and a blessed Christmas to you and a good happy New Year. Best Regards.
Esraa Ibrahim Bani
Program Coordinator, New York University, Abu Dhabi, UAE
Regal Tours, You GUYS ARE THE BEST!!!!! If you look at the UAE visa section, there may be no one else as superb as you. I recommended you to all the senior professors in our University traveling to our conferences. I am so proud to recommend Regal Tours to hundreds of customers. Thank You very much.
Mohammed Alam Jeko
Abu Dhabi BBG Group, Abu Dhabi, UAE
I would like to give thanks for regal tours. Regal Tours is the best travel agency in Dubai. I got a visa for my family in one day.. very fast processing. Thank you Regal Tours & your team. I will always buy my visas only from Regal Tours and will highly recommend Regal Tours to all.
Shynika Dilrukshi
Manager - Card Centre Finance House, PJSC, Abu Dhabi, UAE.
I always appreciate your best service! You are truly the best visa services agents in Dubai. Thanks & Regards.
Kent Daniels
Operations Manager, Soup Group FZE Dubai, UAE.
I want to say thank you for your attentive and great service. I have had some bad experiences with many visa and travel companies in my 10 years in the UAE, but you were extremely helpful. I thought your management should know that I will recommend Regal Tours now to my entire network. Thank you very much.
Emad Sayed Mohammed Badawy
Chief Engineer, AbuDhabi Company for Oil Operations - ADCO, Abu Dhabi, UAE
Dear Regal Tours, really I'm very happy with such professional and fast service. Thank you very much, you are truly the best visa company in UAE. I will continue using your service always.
Ammar Osman Hamza
Fraud Prevention Manager, Abu Dhabi Commercial Bank (ADCB), Delma Street, Abu Dhabi, UAE.
I am writing this to express my extreme pleasure in dealing with your company. I am really very glad with the professional services provided to me by you from day one. Your prompt responses and quick services left me with no choice but to recommend your services to all my family members, colleagues and friends. Thanks and regards.
Tayyab Naseer
Officer, Al Ansari Exchange, Dubai, UAE
Thank you so much for providing the assistance and kind services delivered on handling and issuing my Visa so quickly. Once again, it's my great pleasure to use your excellent service and look forward to cooperating with your esteemed office in the future. I will also recommend all my friends to try you. Best Regards.
Sibasish Banerjee
Sales Manager Farnek Services LLC Dubai.
Regal Tours Team, Thank you so much to the entire Regal Tours team! They got the visa of my friend, his wife and child in 24 hours! Excellent customer service and extremely well behaving staff!!! I strongly recommend them for all your visa and travel requirements!!! You guys are really good.
Fernando I Capinpin
Sales Associate, R S H Middle East LLC, Dubai, UAE.
GOOD DAY! Very happy to have received the copy of the visa. Truly your agency is the most trusted & fastest one in UAE. Thank you so much. God bless.
Dr Vamsi Chaitanya Varma
Paediatrician Specialist - Doctor Aster DM HealthCare, Dubai, UAE.
I would like to say that your services are really the best and i have started recommending your company to all my doctor colleagues! Thank you, Regards.
Farrah Louarradi – C/O Yasin Bashir
Computer Programmer, Arup Gulf Limited, Dubai, UAE.
Dear Regal Tours, Thank you so much for such a prompt reply. Your service was extremely efficient. I was really surprised at how quick the visa came and at how simple the application process was. I will be using you again!! Best Regards.
Fabricio Miranda
Facilities Officer Operations and Facilities Department, Masdar Institute, Abu Dhabi, UAE.
Dear Regal Tours, Thank you so much for your excellent service! You are truly the best. Best Regards.
Sanu A F
In-Flight Food Safety Officer, Emirates Airline - Terminal 3 Dubai, UAE.
Very nice staff to deal with. Pleasing attitude, so polite & super professionals. It was unbelievable to see the visa by evening in my email inbox, I just paid in the morning. Thank you very much for understanding my situation and tolerating me.
Junaid Iftikhar Ahmed
Sr.Oracle Solution Architect & PM, Almas Centre, 2nd Floor, Saudi Arabia.
Thank you very much. I want to appreciate your efforts for making my trip comfortable. Special thanks to your team for all the support & consideration. Regal Tours is a very highly recommended travel agency. Thanks.
Sharon Mashinja
Systems Analyst Al Noor Hospital, Abu Dhabi, UAE.
I recommend Regal Tours for all your UAE Visa inquiries. They are very efficient and the best travel agency in Dubai. Wish you all the best Regal Tours, thank you very much for your excellent job.
Bill Clements
Middle East Region Manager, Kalitta Air / IAS.
I have obtained your service. Your service is excellent and I am keen to use you again. Thank you & Best Regards.
Shyam Hiranand Vasnani
CEO, Burj Eiffel Int. Dubai, UAE
Thank you for the Visas. We appreciate your speed services and shall definitely recommend lots of people to you. No doubt your services are fastest and reliable and what I really like about Regal Tour is the prompt reply to all the mails sent and that builds up confidence. Visitor From Accra, Ghana. Referred By: Mr. Sanjay Agarwal.
Abdel Hameed Labib
Celeste Industries, Dubai, UAE.
Thanks so much for your excellent service, of course I will recommend you to all my staff and all my friends about that. Thanks.
Liviu Chiriac
Project Engineer, GASCO, Abu Dhabi, UAE.
Appreciate and thank you very much for the quick issuance of the visas. I have enjoyed the quality, responsiveness and professionalism of the Regal Tours agents. It was a smooth and pleasant experience, which I highly recommend if you are looking to bring your friends here to visit you. Good luck Regal Tours, and keep it up!!
Tariq Saeed Zahid
Commercial Director, G E International, Dubai, UAE.
Thanks so much. I really appreciate your services. Am very satisfied by the service of Regal Tours. You guys really delivered to your commitment though I was initially worried that it might get delayed. Good job. Of course I will be referring to others when needed.
George Njenga Njuguna
Sales Manager, Experts Freight, Dubai, UAE.
I really appreciate your work and indeed it is exceptional and exceeded my expectations. I wouldn't hesitate to recommend you to anybody in need of a visa to UAE. Your service is open and easy to access at any time. I take this opportunity to sincerely thank you
Ayyappan
Managing Director, JBC Express, Dubai, UAE.
Thank you very much. No doubt you have done a wonderful job. I will suggest and recommend your name to all the people known to me to use your office for any such requirements if they needed.
Gireesh Avangikad
Sales & Business Development Manager, Inc. Emirates Technology, Dubai, UAE.
Highly appreciate your support and thank you for the service. I would be glad to refer you to any of my friends/relatives for any support for Visa or travel plans.
Usman Elahi Shami
Executive Accountant, INFINITY LIFESTYLE MANAGEMENT & CONCIERGE, Jumeirah, Dubai, UAE.
I really appreciate your best cooperation and help to get the visa on time. Definitely I'll tell my friends about your company services and also contact you in future with more business
Marevic Togonon
Secretary, Al Sarh Contracting, Dubai, UAE.
Thanks a lot and I appreciate your quick response to my concern. God Bless You.
Wow, thank you very much. You have been a big help, thank you for the very efficient service. I will definitely make use of your services in the future. Good communication and assistance.
Asif Khan
Finance Manager, Jetpad Dubai, UAE
Thank you for your great job.
Sajin John
Oma Emirates General Trading, Sharjah, UAE.
Thanks for the prompt services you offered. I would recommend your company to all my friends who want to bring their loved ones to the UAE. You guys have been really supportive and would contact you always when I have similar requirements in future. Thanks once again.
Shan
Public Relation Officer, CIG International, Dubai, UAE
I have never seen so much speed in getting a visa. Whenever I apply, nowhere I see this speed. Thank you very much Regal Tours. I shall recommend you to all my friends.
Why do most people prefer Regal Dubai Travel Agency?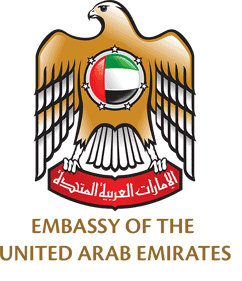 UAE Embassies in other countries recommend Regal Tours to those who approach the consulate offices for Dubai visas, since Regal is directly associated with Dubai Govt. & Immigration offices.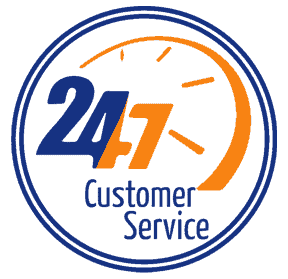 Even on public holidays, when no one else is working in Dubai, Regal always has dedicated staff to work on your urgent visas & on the express visa approval on the same day. This is possible since Dubai immigration has given direct submission and approval access to Regal for an emergency, urgent & express visas.
Visas processed through Regal gets faster, quicker & easier approval owing to the credibility and reputation of Regal, and also due to the accuracy in carefully preparing and submitting your documents, which is gained through years of deeper understanding and experience.
Those visas which were previously rejected gets approved when applied through Regal, regardless of the status, whether it is stuck in the process or shows as already rejected. The resubmission and reconsideration requests from Regal gets accepted & the visas get approved.

Airlines offices in other countries ask people to go through Regal, since Regal is a major visa service provider to Airlines visa processing requirements.
Regal has its name as the best Travel Agency in Dubai & No. 1 visa service provider in Dubai, UAE for over 10 years, also the most popular Travel brand in Dubai.

Most travel agencies in Dubai submit their visa applications through Regal to avoid rejections & to get faster approval. We have staff who are experts in taking care of travel arrangements and who were specialized in getting quick approvals for visit visas.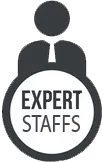 Regal has expert staff for each section such as Dubai UAE visas, worldwide visas, hotel bookings, airline ticketing, tours and holidays, etc. once you come to Regal, you do not have to look at any other place for any of your travel related services. It means, under 1 umbrella, your A to Z travel requirements are carefully well taken care of.

Regal travel is so popular among UAE communities since all major Dubai/UAE based newspapers frequently feature Regal on most recent visa rules developments as the reliable information source. These news medias always include Regal on all their travel and tourism related articles.

The recorded & documented 1.3 Million happy clients of Regal keeps on recommending Regal to their friends & helps Regal to spread the good reputation and reliability across 150 countries.