3 Months / 90 Days Dubai Vsit Visa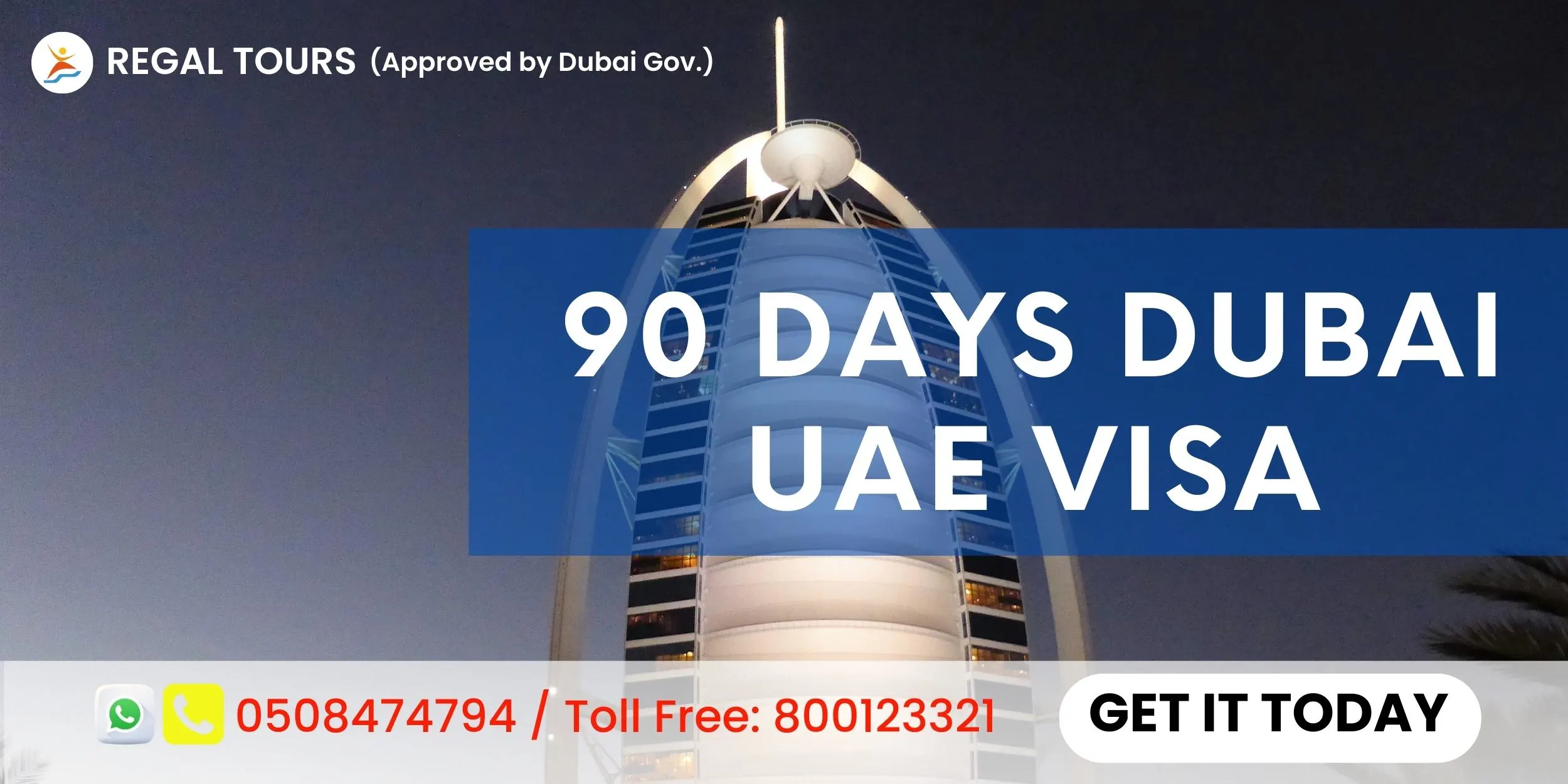 Dubai's #1 UAE Visa Provider To People & To Travel Agencies in Dubai
Dubai's #1 UAE Visa Provider To People
& To Travel Agencies in Dubai
If you are looking for a 90 days Dubai visit visa, Regal Dubai Travel Agency is your best choice. Because we have experience in processing fastest Dubai visas through our travel agency. 90 days single entry Dubai visit visa is the best option for tourists and business professionals with a longer stay in UAE.
The expert visa consultants in our office, who are professionally focused on getting approval for 90 days Dubai visa for travelers around the world.
Three months UAE visa will include the UAE Government's mandatory travel insurance. It will help you to stay for 3 months  in any of the 7 Emirates in UAE. The validity of this visa is 60 days after its issuance.
Using this 3 months Dubai visit visa, you can stay anywhere in UAE and this visa is extendable.
The easy steps to get your 90 days / 3 months Dubai visit visa
How much does it cost me to get my 3 Months UAE Visit Visa?

If you wish to stay in UAE for more than 30 days, you can extend your UAE visa for another 30 days, 60 days, and 90 days. Please find out more about UAE visa renewal & extension.
If you are looking for a multiple entries Dubai /  UAE visa, we will help you to get multiple entries for 30 days, 60 days or even 5 years.
How long does it take to get my 90 Days UAE Visit Visa?
What documents are required to get 90 Days Dubai Tourist Visa?
How do I apply for my 90 days / 3 months Dubai Visa?
You can now apply for 90 days Dubai visa online with Regal Tours, our convenient online Dubai visa service will save your time and energy.
You can simply send your passport copy and 1 passport size photo by WhatsApp on 

+971508474794

or by email to info@regaluae.com.

Once

your

visa

is

issued

,

you

will

receive

your

visa

in

PDF

format

 by 

WhatsApp

or

email

.
How do I pay for my 90 Days Dubai Tourist/Visit Visa?
How do I verify & confirm the authenticity of my 90 Days UAE Visit Visa?
If you have any more questions or if you need any further help, please call us any time you want, or send us a WhatsApp message or send us an email

.

All our office emails are guaranteed to be replied within a maximum of 1 business hour.
You can also use the below query form to get in touch with us.
If you have any more questions, please call us or WhatsApp us or email us or use the below form
FAQ for 90 days Dubai visit visa
Why do most people prefer Regal Dubai Travel Agency?
UAE Embassies in other countries recommend Regal Tours to those who approach the consulate offices for Dubai visas since Regal is directly associated with Dubai Govt. & Immigration offices.
Even on public holidays, when no one else is working in Dubai, Regal always has dedicated staff to work on your urgent visas & on the express visa approval on the same day, this is possible since Dubai immigration has given direct submission and approval access to Regal for an emergency, urgent & express visas.
Visas processed through Regal gets faster, quicker & easier approval owing to the credibility and reputation of Regal, and also due to the accuracy in carefully preparing and submitting documents, which is gained through years of deeper experience.
Those visas which were previously rejected gets approved when applied through Regal, regardless of the status, whether it is stuck in the process or shows as already rejected. The resubmission and reconsideration requests from Regal gets accepted & the visas get approved.
Airlines offices in other countries ask people to go through Regal, since Regal is a major visa service provider to Airlines visa processing requirements.
Regal has its name as the best Travel Agency in Dubai & No. 1 visa service provider in Dubai, UAE for over 10 years, also the most popular Travel brand in Dubai.
Most travel agencies in Dubai submit their visa applications through Regal to avoid rejections & to get faster approval. We have staffs who are experts in taking care of travel arrangements and who were specialized in getting up quick approvals for visit visas.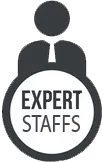 Regal has expert staff for each section such as Dubai UAE visas, worldwide visas, hotel bookings, airline ticketing, tours and holidays, etc. once you come to Regal, you do not have to look at different places for different services. It means, under 1 umbrella, your A to Z travel requirements are carefully well taken care of.
You can easily contact Regal consultants at any time via phone, WhatsApp, or email. You will always get an immediate response, and assistance from Regal staff, which means there is no waiting time.

The recorded & documented 1.3 Million happy customers of Regal keeps on recommending Regal to their friends & helps Regal to spread the good reputation, reliability across 150 countries.