Re-Entry Permit & ICP Smart Service for UAE Residents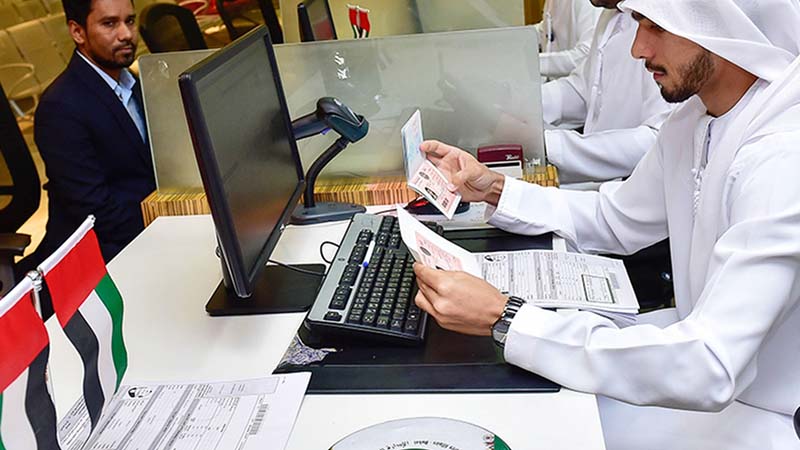 If you have stayed outside UAE for 6 months and if your visa is valid, then according to the new rule update from UAE government you will need the re-entry permit approval from ICP. 
Regal Tours can help UAE residency visa holders to get re-entry permit approval for coming back to UAE, it will cost AED 1900 to apply for ICP approval service.
A new re-entry permit launched in the UAE now allows residency visa holders who stay outside the
Emirates for more than six months return to the country.
According to the Federal Authority for Identity, Citizenship, Customs and Ports Security (ICP), the
application must be submitted from outside the UAE to get the approval.
"The customer can apply for this request after 6 months of staying outside the country. When the
application is approved, the applicant must enter the country within 30 days starting from the approval date.
Residency is typically cancelled automatically if its holder has been outside the country for 180 days (6 months).
An exception to the rule was Golden Visa holders, who can remain abroad for as long as needed without it affecting their residency status.
Who can apply for UAE re-entry permit?
Regal Tours is helping people from all over the world for over 10 years with Dubai visa services, such as 30 days & 60 days multiple and single entry visit visa, 2 years Freelance visa, and Dubai Residence visa.  we are specialized in quick visit visa service, you can get your Dubai, UAE visit visa done within 24 hours through our Dubai express visa service.
When you apply for your UAE re-entry permit through Regal Dubai Travel Agency, you can be assured that your application is handled by the best Government certified visa experts.
What documents are required to get Dubai, UAE re-entry permit?
How much does it cost me to apply for Dubai, UAE re-entry permit?
AED 1900 will cost you to get Dubai, UAE re-entry permit.
This fee includes issuance fee, service fee, Transaction & Service Charges and Additional fees by the Federal Authority for Identity, Citizenship, Customs and Ports Security (ICP).
How long will it take for re-entry permit UAE?
How do I apply for UAE re-entry permit?
How to pay for UAE re-entry permit approval?
How is the re-entry permit delivered to the applicant?
Once the entry permit is issued you will receive the permit via email or WhatsApp. The applicant can reenter the country only after getting the approval.
If you have any more questions or if you need any further help, please call us any time you want, or send us a  WhatsApp message

or send us an

email

.

All of our office emails are guaranteed to be replied to within a maximum of 1 business hour.
If you want, you can also use the query form in this page to get in touch with us.
If you have any more questions, please call us or WhatsApp us or email us or use the below form