Morocco Visit Visa From Dubai UAE
Morocco Visa for UAE Residents
Dubai's #1 Morocco Visa Provider To People
& To Travel Agencies in Dubai
Regal Tours is the best travel agency to get your Morocco visa from Dubai. Whether you are planning a business trip, tourism or a family vacation, Regal Tours can help you to get your Morocco visa easily and quickly.
Regal Tours has extensive knowledge of Morocco visa regulations and requirements. Our experienced visa expert will give you personalized advice and care for your Morocco visa application, and we can ensure that your visa documentation is done perfectly.
When you apply for your Morocco visa through Regal Dubai Travel Agency, you can be assured that your visa application is handled by the best Government recognized visa experts.
Dubai's #1 Morocco Visa Provider To People & To Travel Agencies in Dubai
Documents required for Morocco Visit Visa from Dubai UAE?
In addition to the above documents, please let us know if you have a valid visa from below mentioned countries.
UK / USA / Schengen / Norway / Canada / Australia / New Zealand / Japan / Ireland

We will get your Moroccan visa approved faster and delivered to you within 1 to 2 working days without your appearance at the Moroccan Consulate.
How much does it cost for Morocco Visa from Dubai?
Please remember to buy your medical covered travel insurance which will cover any unexpected emergencies, and below mentioned are your benefits.
Please ask Regal consultants to issue the insurance for you, let you be covered and be safe.
How long does it take to get my Morocco Visit Visa from Dubai?
How do I apply for my Morocco Visit Visa from Dubai UAE?
Regal Dubai Travel Agency can make your visa application easier than ever!
You can easily send above mentioned documents by WhatsApp us on +971508474794 or by email us to info@regaluae.com
Please feel free to call Regal Dubai Travel Agency and book your visa consultation.
How do I pay for my Morocco Visit Visa from UAE?
If you have any more questions or if you need any further help, please call us any time you want, or send us a WhatsApp message or send us an email

.

All our office emails are guaranteed to be replied within a maximum of 1 business hour.
You can also use the below query form to get in touch with us.
If you have any more questions, please call us or WhatsApp us or email us or use the below form
FAQ for Morocco Visit Visa from Dubai
Why do most people prefer Regal Dubai Travel Agency?
UAE Embassies in other countries recommend Regal Tours to those who approach the consulate offices for Dubai visas since Regal is directly associated with Dubai Govt. & Immigration offices.
Even on public holidays, when no one else is working in Dubai, Regal always has dedicated staff to work on your urgent visas & on the express visa approval on the same day, this is possible since Dubai immigration has given direct submission and approval access to Regal for an emergency, urgent & express visas.
Visas processed through Regal gets faster, quicker & easier approval owing to the credibility and reputation of Regal, and also due to the accuracy in carefully preparing and submitting documents, which is gained through years of deeper experience.
Those visas which were previously rejected gets approved when applied through Regal, regardless of the status, whether it is stuck in the process or shows as already rejected. The resubmission and reconsideration requests from Regal gets accepted & the visas get approved.
Airlines offices in other countries ask people to go through Regal, since Regal is a major visa service provider to Airlines visa processing requirements.
Regal has its name as the best Travel Agency in Dubai & No. 1 visa service provider in Dubai, UAE for over 10 years, also the most popular Travel brand in Dubai.
Most travel agencies in Dubai submit their visa applications through Regal to avoid rejections & to get faster approval. We have staffs who are experts in taking care of travel arrangements and who were specialized in getting up quick approvals for visit visas.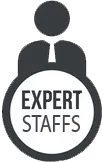 Regal has expert staff for each section such as Dubai UAE visas, worldwide visas, hotel bookings, airline ticketing, tours and holidays, etc. once you come to Regal, you do not have to look at different places for different services. It means, under 1 umbrella, your A to Z travel requirements are carefully well taken care of.
You can easily contact Regal consultants at any time via phone, WhatsApp, or email. You will always get an immediate response, and assistance from Regal staff, which means there is no waiting time.

The recorded & documented 1.3 Million happy customers of Regal keeps on recommending Regal to their friends & helps Regal to spread the good reputation, reliability across 150 countries.