Single name on Indian passport? Won't be allowed to travel to UAE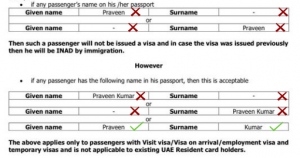 On a recently publish announcement by Dubai government, it has been restricted for people with single name in their passport to get their visa issued and approved from UAE government.
However, if in case you're having only single name in your passport and if you're looking for UAE visa don't worry, we at Regal Tours can help you with that please share your passport copy with us and we will help with that.